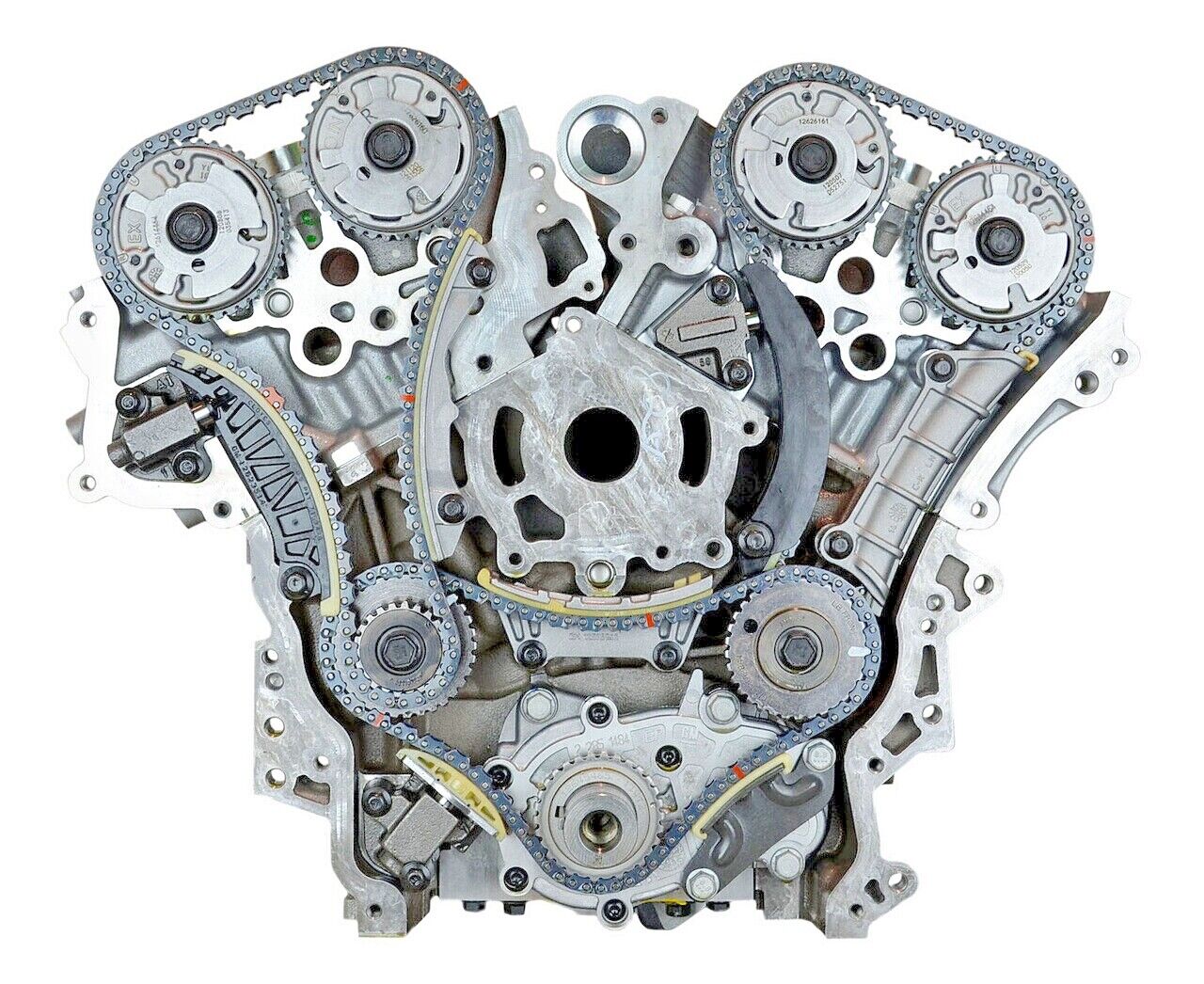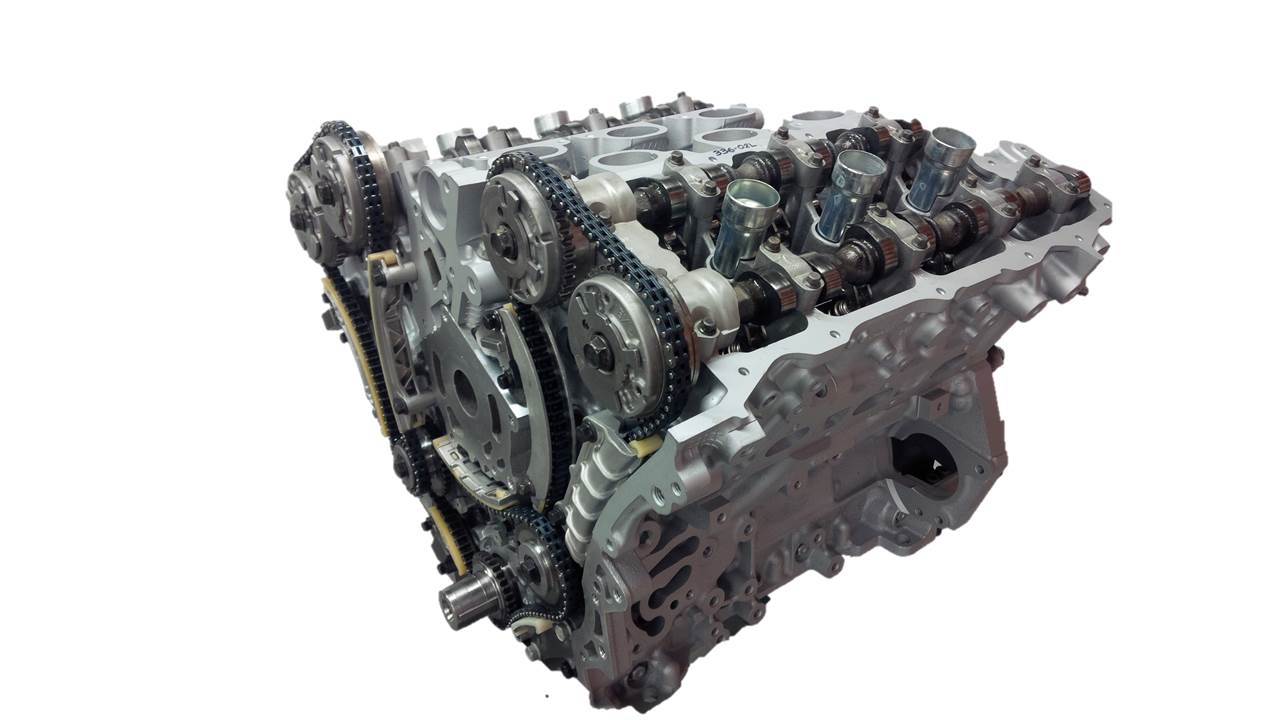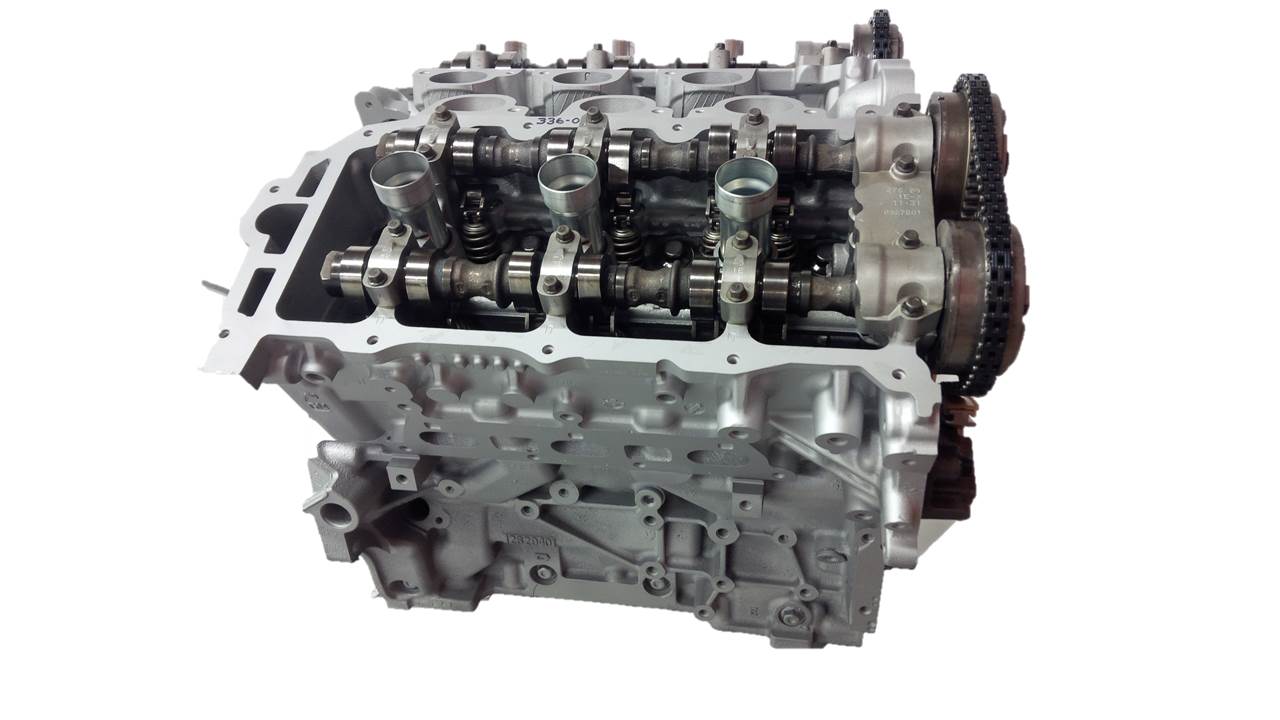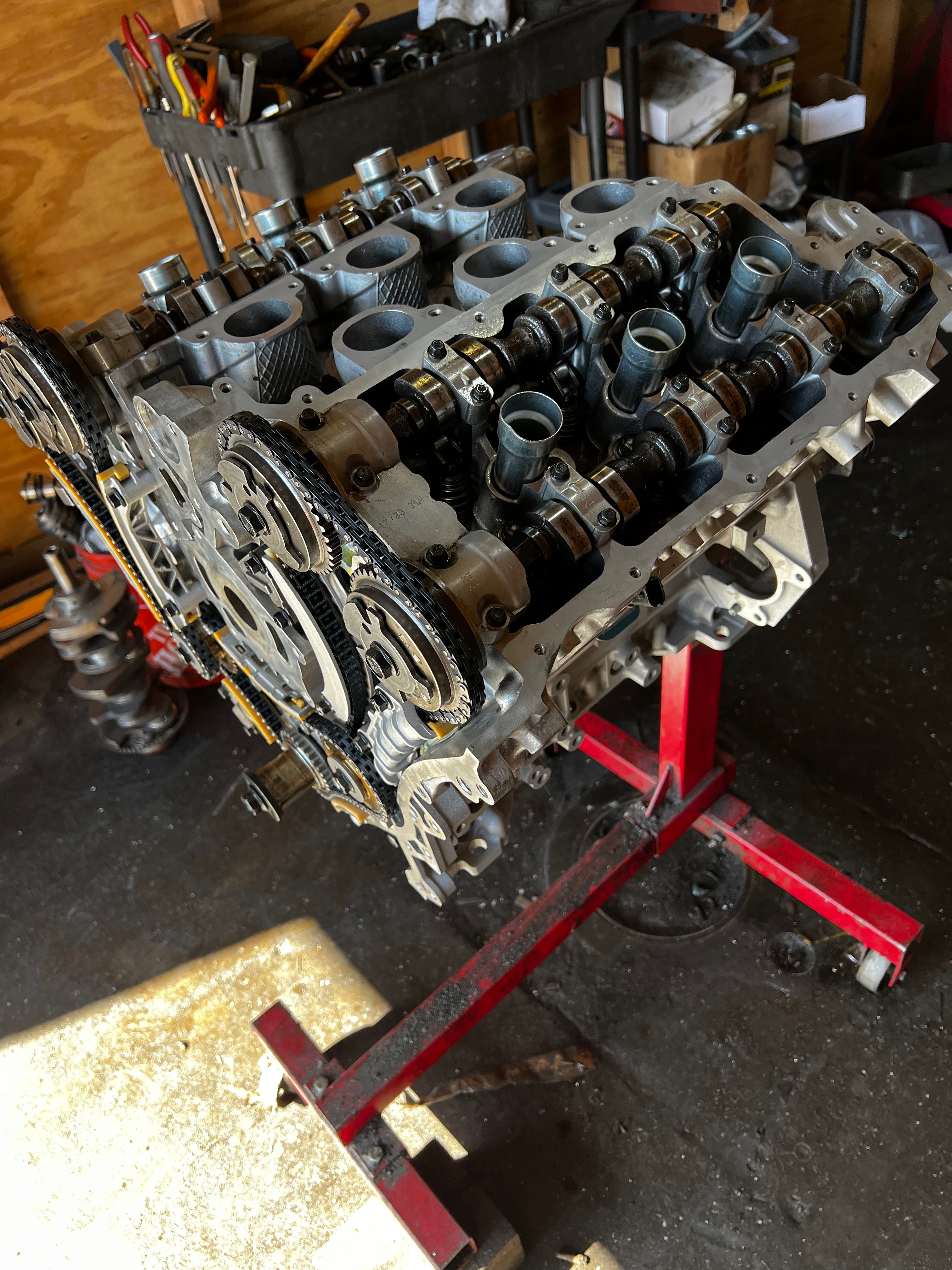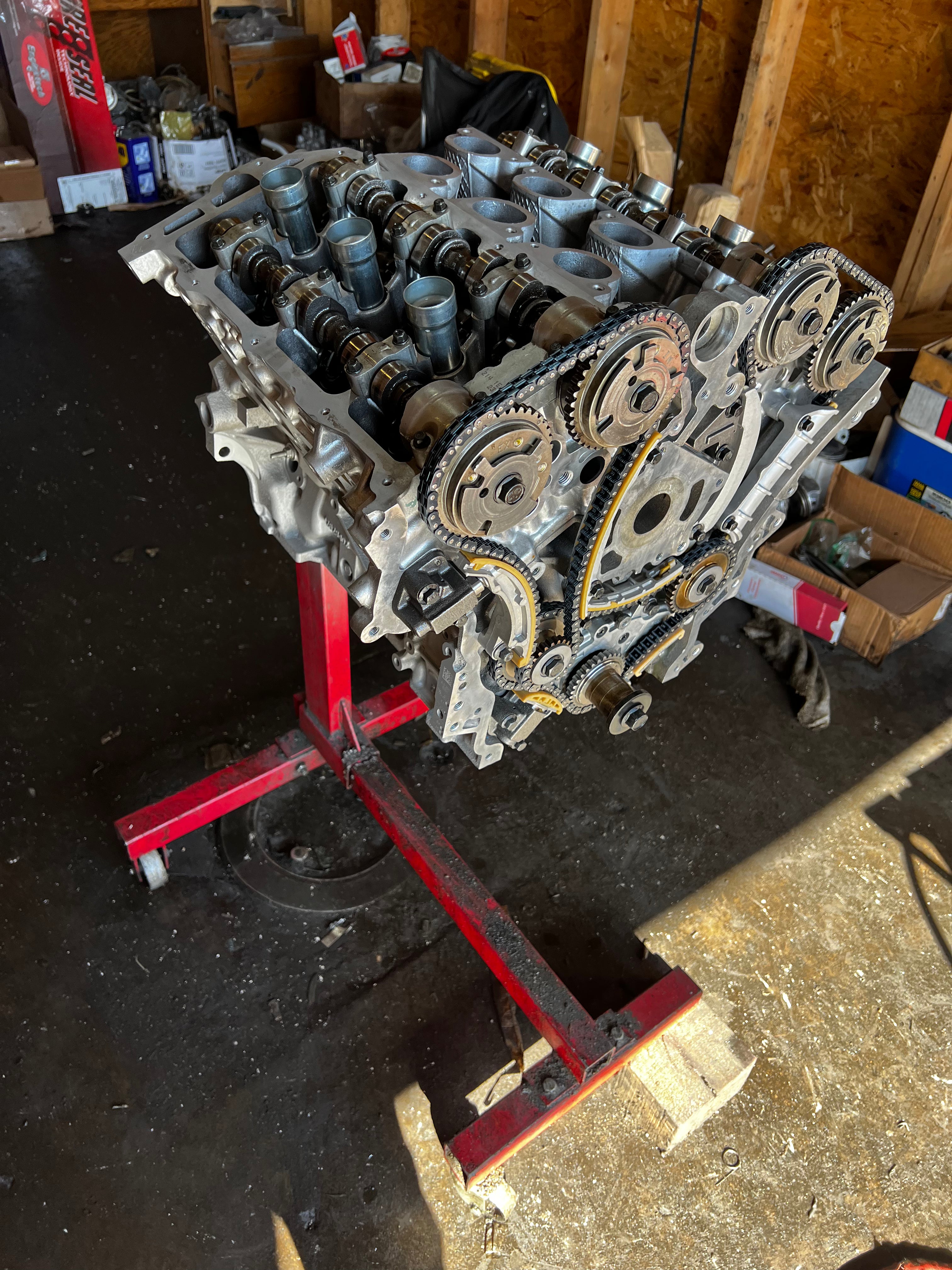 This Engine is build to order with an expected build time of between 7-14 business days. This...
Regular price

$4,500.00

Sale price

$3,400.00

Unit price

per
This Engine is build to order with an expected build time of between 7-14 business days. This timeframe does not include shipping times. Jasper Engines is over 8 weeks out! Jeggs over 3 months! We have huge stock piles of these cores with excellent turn around times unheard of in the industry! Call around and see for yourself.
We are a full service Machine Shop and do everything in house, this is how we keep our prices affordable and competitive. Its also why we're so fast!
Fully rebuilt and Remanufactured - THIS ENGINE HAS ZERO MILES!!
Build sheet and List of Features:
Machined Milled/Polished internals (Crankshaft/Block/ Cylinder Bore)
Factory New OEM Main Bearings
Original Connecting Rods
Original Crankshaft
Engine Tech Brand Pistons (Bore Sizes Vary)
Engine Tech Brand Piston Rings
Fel-Pro Brand Head Gaskets
In House full service Cylinder Head Repair Job
3-Angle Performance Valve Cuts and Seat Pinning to prevent fallout (Common Problem)
New Valve Seals
Diamond Mill Finish
Original Camshafts
Cloys Brand Timing Set
OEM Camshaft Phasers
Melling Brand Oil Pump 
Every Engine is checked for Compression before it is shrink wrapped and crated for shipping. 
We are trained Mechanic Professionals and have Master Certifications from Chrysler and Chevrolet. We're always here for our customers and will be in your corner no matter what. Let our experience go to work for you!
Common Questions/ FAQS:
Will this engine fit my vehicle? - Below is a list of the most common year, makes and models this engine will fit. At the bottom of this page there will be a complete and comprehensive list.
2012-2015 Chevrolet Camaro
2015-2016 Chevrolet Colorado
2015-2016 GMC Canyon
2012-2020 Chevrolet Impala
2012-2019 Cadillac 
Our Warranty Policy - We are including a 1-year unlimited mile warranty on all our Engines. This warranty does NOT COVER LABOR. Our Warranty solely surrounds the Engine and the Engine only. Please understand this before purchasing. We are a small business and cannot cover all unforeseen costs that are not in our control. With that said, we will move heaven and earth to make sure you are 100% satisfied with our product. You may purchase and extended warranty anytime, ask for more details.
Shipping - Shipping is FREE within the Continental United States. Alaska and Hawaii additional rates will apply, ask for more details. The total weight of this engine is approximately 250lbs and comes in a fully enclosed wooden crate measuring 28x30x24.
Core Charge - At this time we are not requiring a core or core charge. We will happily take your old engine off your hands and pay the shipping and handling to get it to us. 
Performance Parts - We do not blueprint engines. If you would like us to install custom or special performance parts we can absolutely do it for you, but we would have to waive our 1-year warranty. You would be responsible for the cost of said parts and paying to ship them to us. We would charge no additional cost of installing these options.
ATTENTION!
This Is a very popular engine. Chevrolet, GMC and Cadillac put this thing in everything. Please before purchase see the comprehensive vehicle list below or reach out and make sure we can offer the correct configuration for you.
This Engine the way we send it can fit many applications. Feel free to check out the list below and see if this engine will work for you. 
VEHICLE FITMENT LIST
2012-2016 Buick LaCrosse 
2013-2015 Cadillac ATS
2012-2014 Cadillac CTS
2014-2015 Cadillac CTS
2012-2016 Cadillac SRX
2013-2019 Cadillac XTS
2012-2015 Chevrolet Camaro
2012-2017 Chevrolet Caprice PPV
2015-2016 Chevrolet Colorado
2015-2016 GMC Canyon
2013-2017 Chevrolet Equinox
2012-2020 Chevrolet Impala 
2013-2017 GMC Terrain
2011-2015 Holden Caprice
2011-2013 Holden Commodore VE II
2013-2017 Holden Commodore VF
Don't see you vehicle listed? Shoot us a message and we'll be happy to assist you.